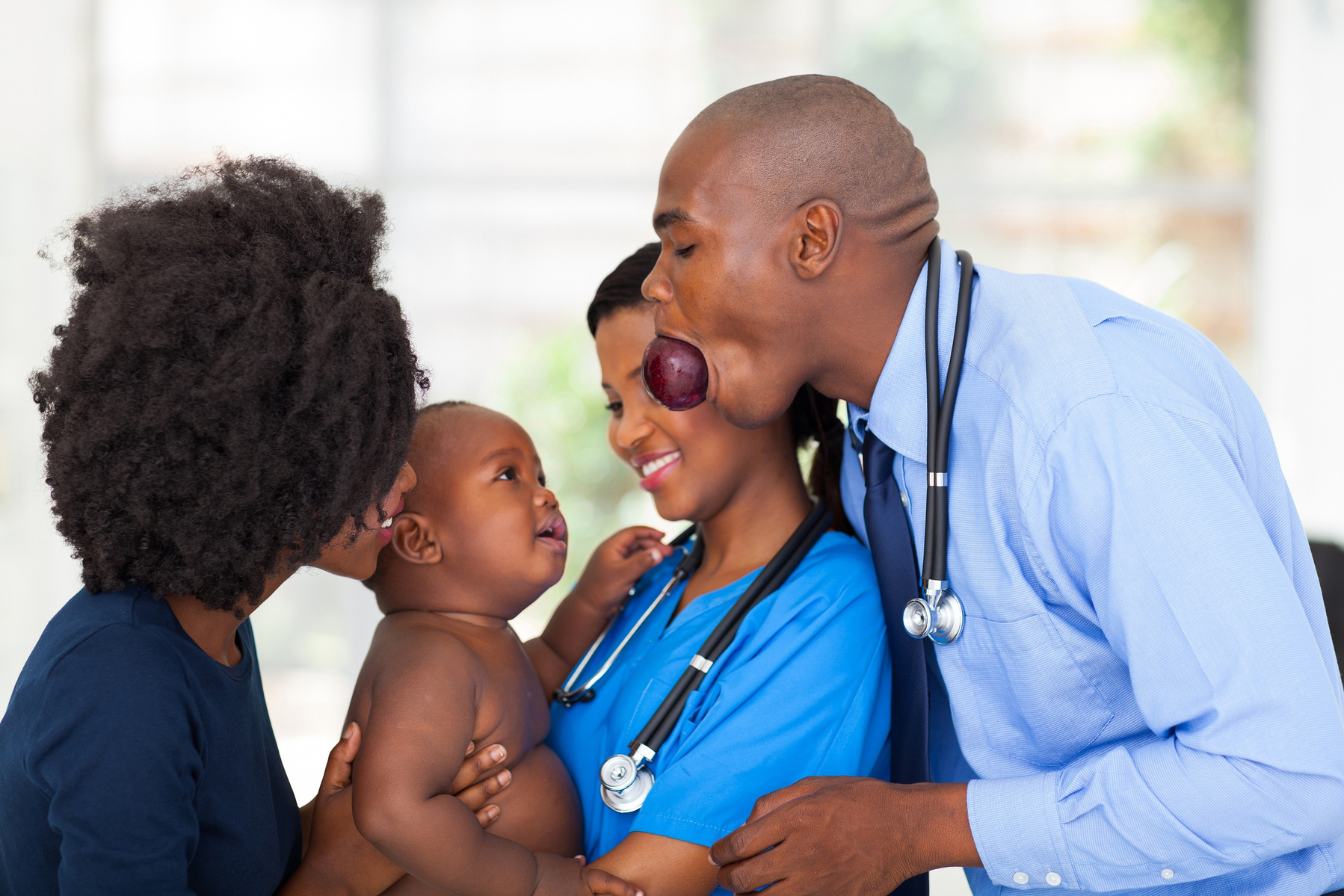 Selecting a Pediatrician Denise Bolds, MSW Adv.CD(DONA) April 25, 2021
A pediatrician is a medical doctor specializing in children and their illness/diseases. The pediatrician is one of the most important components of successful parenting. Newborns, infants, children, adolescents, teens and their parents interact with the pediatrician very closely, who provides, education, advocacy and resources as well as medical knowledge. The pediatrician has a contribution to how parents parent their children and how children grow up embracing the value of their health. Healthy habits are supported by the pediatrician.
New parents may have never encountered a pediatrician as an adult. They either fondly remember their own pediatrician or forgot them. Many parents-to-be get referrals of pediatricians from family and friends. First, make sure the pediatrician is board certified and accepts you/your partner/spouse's health coverage. Try to have one close to home if possible; you want to be able to get to medical support in a reasonable timeframe.
As new parents, you have the right to interview pediatricians and pediatric practices. Here's some suggested questions to use when interviewing pediatric provider prospects:

You want to know about the COVID-19 protocol.
1. How large is the practice? Do you want the pediatrician to be of the same gender as your newborn? This can be helpful when your newborn becomes an adolescent.
2. What is the on-call procedure for this practice?
3. Is this pediatric provider immunization friendly? Are they willing to spread out immunizations for your baby?
4. Is the practice open to working with new parents? You will have questions - many of them. Can this practice work with you both or find your queries bothersome?
5. What is the waiting room procedure like? Will your newborn be in the same waiting room as a sick child? Can you & your newborn be put directly in an exam room or wait in the lobby/car until it's your turn and you are called on your call phone to come in?
6. Is there a well waiting room and a sick waiting room or just one room for everyone?
7. Where does the pediatrician have hospital admitting privileges? Is your health insurance accepted there?
8. Is this pediatric practice breastfeeding friendly? Do they have an IBCLC (breastfeeding expert) on staff?
9. Can they recognize a lip tie or tongue tie? This is helpful if you are having challenges in breastfeeding.
10. Are there any fees for forms or copies from this practice?
11. Is this pediatric practice diverse? Do they have same-sex, interracial families they support? Is the staff diverse.
12. What are the office hours? Any late night or Saturday appointments?
13. Please know the name, address and phone of your local pharmacy.
Remember! Pediatricians get reviews too! Check them out on line!
I remain deeply grateful to Dr. Peter Gergely of Gergely Pediatrics, Garrison NY for over 20 years of excellent care for my son and empowering me as a single parent!