Why Have a Doula?
(Hiring a Birth/Post-Partum Doula What you need to know)
You have the freedom to relax as stressors around pregnancy and birth are alleviated or completely resolved. As your birth doula, Denise supports you, your partner and your birth; you remain focused on your labor and your baby!
Bold Doula sets up your birthing environment: peaceful, relaxing & safe with your preferences of intimacy & respect of a miracle, the birth of your baby occurs: your entrance into motherhood/parenthood is supported.
Bold Doula is trained in Hypnobirthing & supports Hypnobirths!
Hiring A Birth/Post-Partum Doula: What You Need To Know.
Many pregnant people are seeking a birth or post part doula as a part of their support team. It is so important to due diligence in knowing your prenatal provider and facility you will be birthing in. Many of you are seeking doula support for the very first time and you really have no idea what to look for or what to ask in consulting with a doula.
As a DONA International Advanced Birth Doula, I am happy and proud to share an awesome tool of empowerment for anyone seeking doula support: "The Doula Hiring Guide" provides full explanation as well as interview questions to empower you in your doula search.
https://www.dona.org/wp-content/uploads/2016/09/Interview-Guide-for-Parents-final.pdf
Please review this awesome PDF and use it in your doula search. It can be used in consulting with any doula, not just a DONA International Doula.
I am so very proud to be a Black doula. In my consultations, I cover this tool and my video here on my webpage also addresses these questions so you get to know me better.
Planing for doula support is just as vital as planing for a new home, a career, college entry, a wedding, or buying a new car. Having a doula support is an investment.
Get Ready To Be Empowered!
(Please click on the link above to watch this awesome video on doulas!)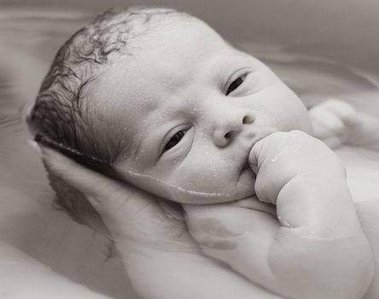 What's Included in Bold Doula's Birth Support:
(Services with an asterisk is an additional fee & can be a part of your custom package.)
Services are provided VIRTUALLY
& In-Person*
(As the result of COVID-19 - both virtual support & in-person support are incorporated based upon testing & hospital policy)

Consultations: Are conducted via phone, Zoom or Facetime.
Intake: Denise provides a 90-minute comprehensive intake getting to know you, your partner (if present) and the birth you would like to achieve. Done via Zoom Session.
Birth Preferences: Denise assists you in developing your birth preferences based upon your specific personal actions. Done via Zoom Session.
Bold Doula Resource Packet: A packet of tips and tricks to help you get through the trimesters. Over 20 pages of resources as well as reading recommendations! Updated frequently. Be in the know! Available for all Bold Doula clients in an exclusive Google Drive.
Doula: Once in active labor, Denise provides In-Person support. This support is flexible. Epidurals are welcomed! Virtual support is available.
Post Partum: Denise contacts you in your home In-Person after your birth at a date/time of your choosing to support you as a new mom & to assess for any depression or stressors. Post-Partum support $40-50 hourly. Packages available.
Resources: Denise can provide you with resources electronically from your community to support you in your pregnancy and motherhood as requested.
Denise is a certified Perinatal Bereavement Specialist supporting miscarriages, still born demise, fetal demise & SIDS.
Certified Lactation Counselor (CLC): Denise provides support you on breastfeeding if you choose or supplemental feeding. No judgments! Denise also teaches breastfeeding classes!
Partner Support: Want your partner's support? So does Bold Doula! Bold Doula provides the educational resources to teach your partner how to support your labor and birth that is accessible on your smartphone and more!
*Placenta Encapsulation: Made with Vegan Capsules.Tinctures too! (Please see Placenta Encapsulation page for more details!)
*Child Birth Education: Evidence Based Birth® ONLINE(Virtual) Child Birth Class (Please see Child Birth Education Page for classes) Group & Private classes available.
*Overnights & Welcome Home Support: You had a baby, now what? Get some sleep! Ease your new parent anxiety & fatigue with overnight support (10 hour shifts). This is different than postpartum doula.
Reserve Denise as your birth doula with a signed contract and 50% reservation fee.
Payments accepted: Check, Venmo, Zelle.